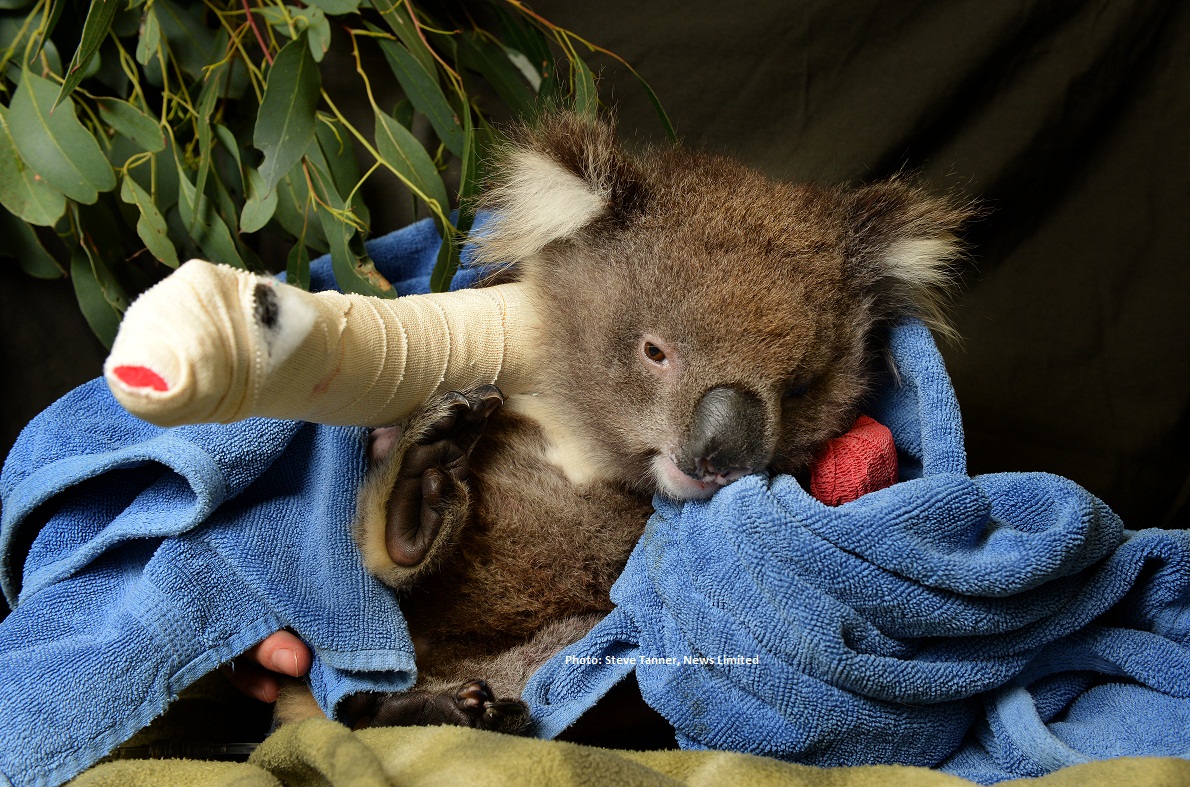 This morning, Carla from the Healesville Sanctuary, sent us these amazing photos of "Arthur" to share.
The veterinary team at Healesville Sanctuary performed surgery on one lucky (and terribly cute) koala joey recently. Arthur arrived from Powelltown, delivered by officers from the Department of Land, Water and Planning, who named him. Vets believe he would still be riding on mum's back, or perhaps just beginning to explore by himself. He was found limping and dehydrated on the side of a road, and the officers were waved down by a concerned driver.
 Arthur has a broken femur and arm. Vets believe his arm will heal by itself, but delicate surgery was required to pin his broken femur. Arthur is now recovering well. eating and looking quite bright. The team at Healesville Sanctuary are very happy with his progress.  Well done to everyone involved in Arthur's story!